make your dream a reality
Shock & Awe Productions Will Make it Happen
Go to Rentals
Rentals
From uplighting and microphones to custom gobo packages and concert speakers, Shock & Awe Productions has you covered with every type of stage rental you may need.
Go to lighting
lighting
SHOCK & AWE is the leader in Venue and Church lighting installs and sound installations, with the highest quality in and around the Southeast!
Go to services
services
We work with all types of performers and artists, to help create energy and amazing stage presentation for your guests…concerts, corporate events, parties, and weddings.
About Us
Lighting - Sound - Staging
Make your event the most memorable your guests have ever seen!
SHOCK & AWE Productions is family owned and operated!

We provide creative full production LIGHTING, SOUND and STAGING rentals with the utmost care and concern, as if it were you yourself setting it up. We'll put a "BIG ARENA FEEL" into any size concert, pack that extra "WOW" into special events, & offer the most amazing full service lighting rentals, sound rentals, and staging rentals in the Southeast!

We can tailor a choreographed stage lighting show experience around your music, or enhance your private function or party. The price will always be RIGHT, everything performed professionally, and you're GUARANTEED the most positive reaction from your guests…..In fact you will want us at every event! SHOCK & AWE Productions is equipped to act at any moment to fulfill last minute additions to your event rentals, and have the experience to set up and operate all of it on the fly.
YOUR TEAM
Shock & Awe Productions is Family Owned and Operated
Keith Minor
Founder & CEO
Keith is our professional LD and master-craftsman with over 25 years' experience. He's head light designer, oversees setting up shows, programs lighting, creates custom sound packages, and meets directly with clients.
Richie Minor
Head Lighting Tech
Richie has experience in setting up and striking any type of custom show, whether live performance, private event, or red carpet function. He has been extensively trained and proven, as head lighting tech.
Angelica Minor
Photographer
Angelica is our second in-house photographer, and specializes in shooting live performance no-flash photography. Her work has been featured in online publications, and has captured local to national level acts.
Latest news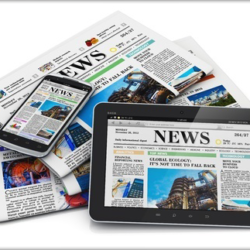 I'm often amazed when I go to an artist's website, and I look around, and I'm trying to find basic press information and I can't. It seems that in the age of Twitter, Facebook, and Facebook Fan pages, and constantly focusing on your two-way conversations, we've forgotten the important basics. This is a revised excerpt Read more about How to Post a Perfect Press Kit on Your Website[…]
Previous
Next
Get in touch
What can we do for you?