Atlanta Church Worship Event Rentals
Event Solutions For Church Worship
When you have a Church celebration, youth ministry, Church holiday or revival coming up, you may want answers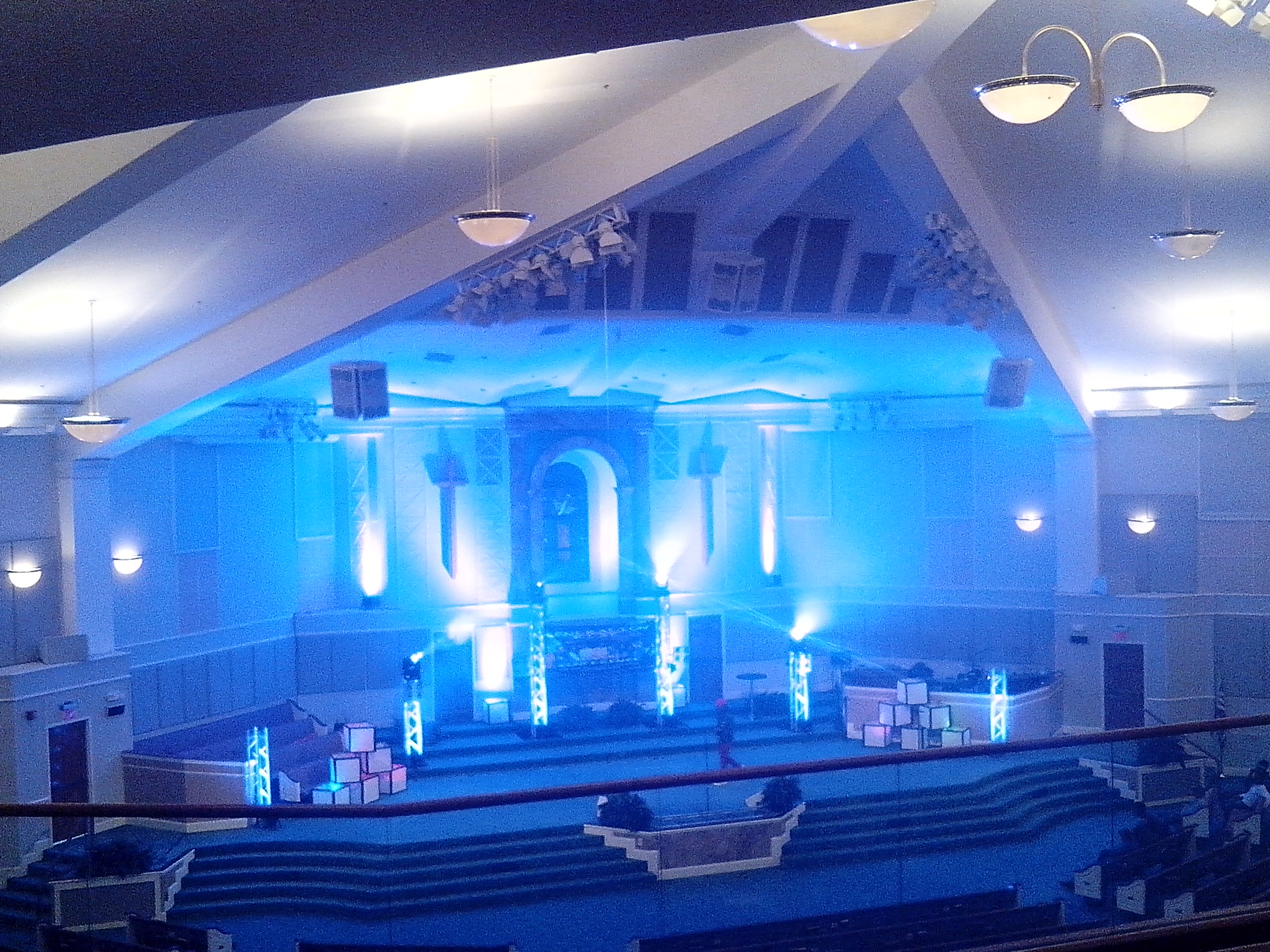 to these questions:
"How to find lighting rentals for a Christmas play and what type of stage lighting should I use?"
"How to light Easter stage props, and what to do about sound rentals"
"Up lighting and sanctuary lighting for a special event"
"Can we rent outdoor sound rentals, stage lighting rentals, and stage rentals while keeping it all affordable?"
"What options do we have for wedding rentals in our Church?"
"Are there affordable string lighting ideas we can use for our ladies events, and special gatherings?"
SHOCK & AWE Productions can answer all of those questions, solve any event rentals you need, and all at
affordable full service rentals! come to us with your event parameters, and lets discuss what we can do to help……. Drop us a line!